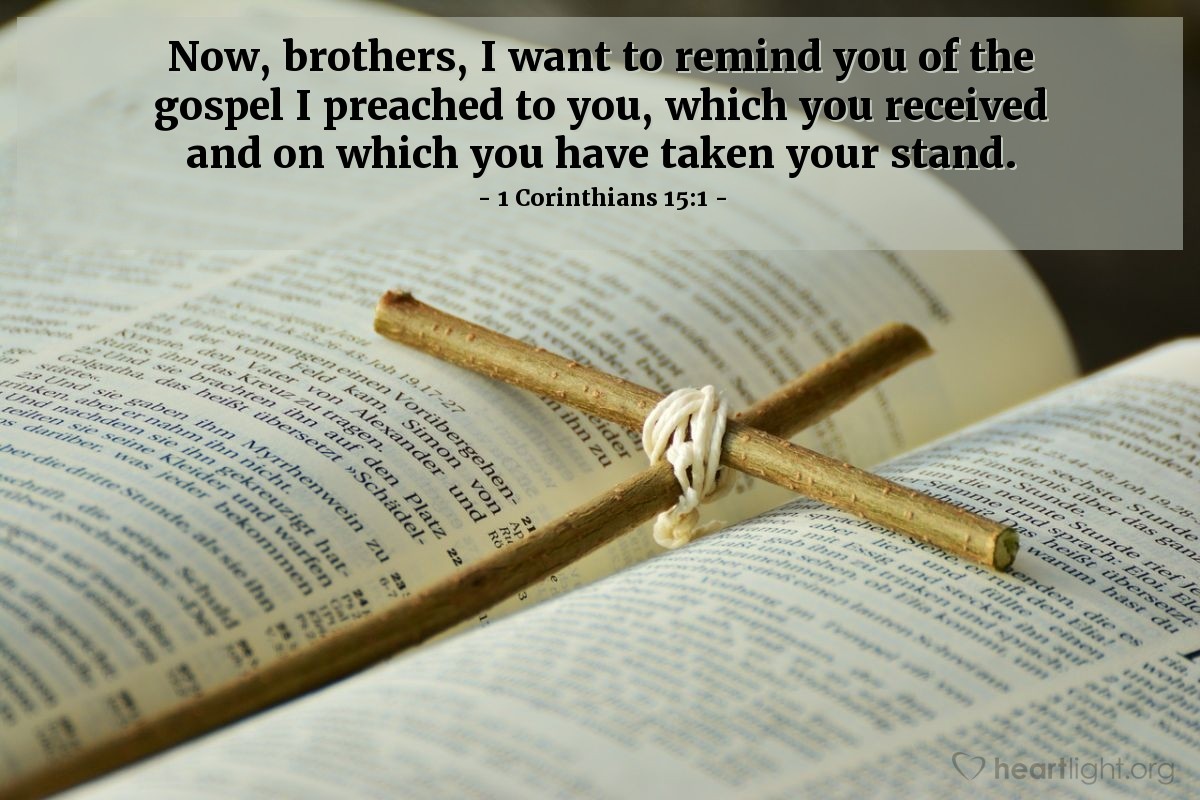 Ideas on Right now's Verse…
Our hope, our salvation, and our basis for religion is the Gospel of Jesus Christ. This Gospel is similar as that Gospel first preached by the apostles and handed on to the believers within the early church. With so many complicated and conflicting concepts current on this planet, we have to return and be reminded of our easy religion in Jesus and his loss of life, burial and resurrection. We have to unclutter our hearts from all of the concepts and points that so usually divide our church buildings and rip aside our fellowships and listen to the phrases of the outdated hymn, "Merely to Thy Cross I cling." Right now, let's be reminded of that straightforward Gospel of Jesus and construct our life there.
My Prayer…
Almighty and Treasured Father, I like you. I can not start to thanks sufficient to your love and beauty, displayed so powerfully to me in Jesus. I do know the idea for my hope and the muse on which I construct my life is the Gospel of your expensive Son. Thanks for giving me one thing so easy, steadfast, and certain. In Jesus' title I pray. Amen.