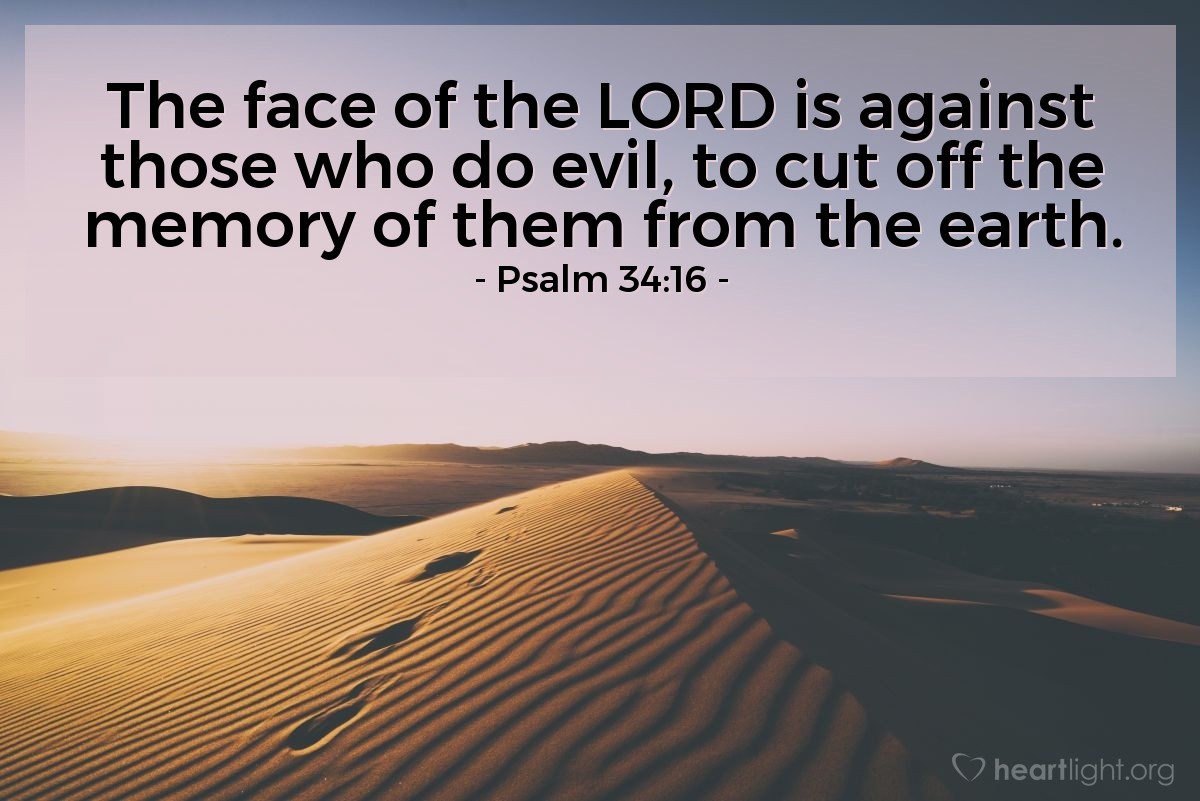 Associated Subjects: , , , , ,
Ideas on As we speak's Verse…
God hates violence and calls for that we not admire those that are violent or share of their violent way of life. (Prov. 3:31) God abhors those that do evil. God not solely opposes them when they're alive, he additionally mitigates their affect after they're gone. He helps them be seen for what they are surely. Removed from being considered as heroes, their legacy of hate and wickedness is spurned, shunned, scandalized, and forgotten.
My Prayer…
In our personal time of terror and wickedness, O LORD, please make nugatory the threats of the depraved and make their reminiscence a foul stench within the nostrils of these they're making an attempt to deceive and co-opt to do their evil will. In Jesus' title I pray. Amen.